I am currently available for commissions
Pricing Information
(please note that pricing information is provided as a guide, and actual prices quoted may differ depending on scale, materials etc.)
Digital Portraits – £35 per subject,
Painted digitally using Adobe Photoshop, you will be provided with a High Quality, Print Ready File, a smaller file suitable for use on Social Media, and also the Photoshop file.
Watercolour Portraits (A4 – £50, A3 – £75)
A Watercolour Painting of your subject on Watercolour Paper, using High Quality Watercolour Pigment. You will be posted the original painting.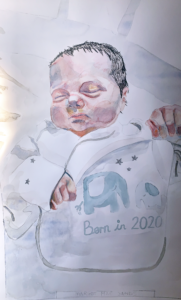 Charcoal/Pastel Traditional Drawing (A4 – £50, A3 – £75)
A traditional Charcoal/Pastel drawing of your subject on Pastel/Charcoal paper. You will be posted the original drawing.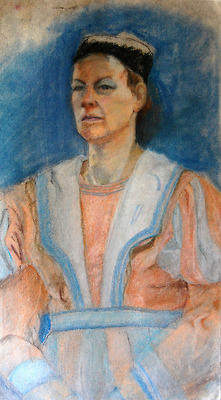 Other Commissions – (Price on request)
I also offer other services on an ad-hoc basis, such as acrylic painting, mural painting and character design/OC illustration/fan-art commissions. Please contact me directly to discuss your ideas and I can let you know if I'm the right fit for your idea!
Pricing & Fulfillment
Please note that the prices listed above are indicative prices only, and depending on the scale and scope of your commission the quoted price may be different. Quoted prices will always be made clear to you before any work takes place, and per industry best practices I may require a payment of 50% up front to begin work on your commission.
Prices quoted also do not include delivery charges and any import taxes due on the shipping of your item. Again these prices will be discussed up front before any work takes place.
Contact
You can use the contact form below, or alternatively reach out to me on social media to discuss your project.